Protecting
Your family, your life,
& your future
GET A QUOTE
Just answer these simple questions:
Complete coverage


of your family

Life insurance policies provide beneficiaries with lump-sum payments when the insured party passes away or after a specific period of time has passed. Life insurance provides financial security by replacing lost income and covering expenses.

If you're looking for a life insurance policy, we've got you covered.

Get your
free quote


in seconds...

We make it quick and easy to get a free quote and even apply online for your policy! There's no obligation to buy.
Term life insurance

Term life is a contract designed to cover your life for a defined length of time, also known as a 'term'. Term coverage is ideal for temporary protection, made to cover your financial obligations such as a mortgage, education costs, or income replacement during the working years. You can typically get term coverage anywhere from 10 years to 30 years, although 20 years is the most common. Some of our insurance carriers offer up to 40 years of term coverage. Level term, meaning your payment (premium) and payout (death benefit) stays level, or the same, until the end of the term period. This is the most straightforward of life insurance options and requires very little maintenance for policy owners.

How does term life insurance work?

When you buy a term life policy, you agree to pay the insurance company a regular payment for the desired period of time. In return, the insurer guarantees that your beneficiary will receive a tax-free* payout if you were to pass away during the policy's term. Your loved ones will receive the death benefit amount typically in the form of a lump sum cash payment. They can spend the death benefit to cover a mortgage, funeral expenses, or perhaps pay for college or any other financial obligations. And, the money doesn't have to go to one person.

Plan on a more
Secure future

Life insurance helps you plan ahead and provide long-term financial security for your family when they would need it most. A term life insurance policy can help ensure their future is protected.
No 100 calls from pushy agents trying to sell you, just your choices, prices and buy or not. Exactly what I was looking for. And since purchasing 2 days ago customer service has been AWESOME!
Daniel Walker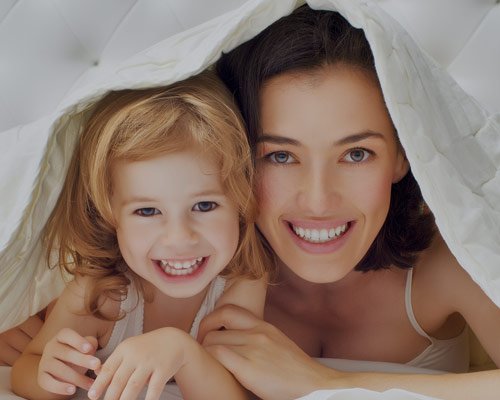 Savings for a

Brighter tomorrow
Almost ready to buy? You may be surprised at how affordable a policy can be. Get an estimate to see for yourself. Want to talk to someone who can answer your life insurance questions, offer guidance, and help verify your ideas about what you need? We can help.
We'll help take care

of your loved ones
You can have peace of mind today knowing those who depend on you will be secure tomorrow with life insurance. See how easy it is to protect the people you love. Once you understand your life insurance needs and what types of policies there are, like term, universal, and variable life, we'll help you choose what's best for you and your family.
5 Factors That Impact Your Life Insurance Rates
Buying life insurance costs a lot more as you age
Men, smokers, and obese people all pay higher rates
If you have a chronic health condition, it'll cost you
A whole life policy costs more than a term life policy
Higher death benefits come with higher premiums
Why Top Life Insurance Quote
You and your family deserve top quality life insurance. We can help you get it.
We connect you to life insurance agents from top companies competing for your business, so you get the best deal.
We're not affiliated with any single life insurance company.
We've been doing this since 2015 and have connected millions of people to great policies with affordable rates.